After the Merkin, I've started to fish. It seems odd not to write a Merkin Results + Our Fishing report, which has become a habit over the last 10 years or so, but a brief synopsis seems appropriate here: Kat and Doug finished in second, leading the rest of the field at the end of day 2 by at least two fish and catching one on day 3, and seemed locked for a win until Jose Ucan and Justin Rea came in with six fish on the last day to beat her out of first place. Third was held by Ian Slater and Wes Smith, who caught two on the last day for a total of three. Congrats to everyone, and hats off to the winners as usual.
As for myself, I've been getting back in to the swing of things despite some less than perfect weather on the days I've had booked. Ian and I spent a pair of days permit fishing the week after the tournament, and had a small number of shots to play with. We caught one and lost one to a bad hook set, which was annoying, and then earlier in the following week went tarpon fishing. We didn't have many shots but connected with a few anyway, losing a big one next to the boat and releasing a smaller fish in short order. Here's a picture of the one we caught: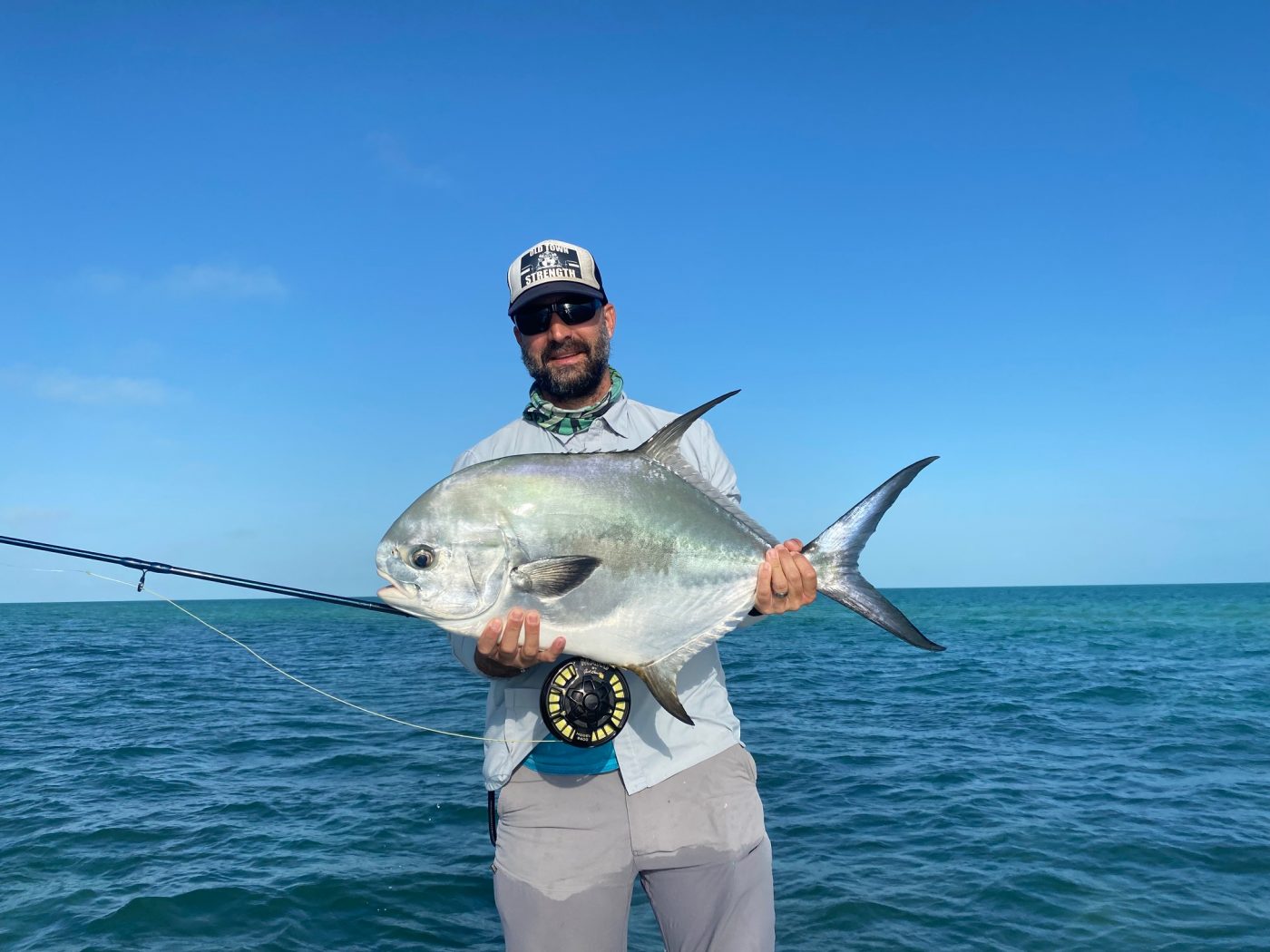 Next week we start The Work, preparing for the tarpon tournaments coming up. More to come, as always.
Nathaniel