This week I fished a pair of days, one each with Brandon Cyr and Nick Labadie. Given Ian's and my total concentration on tarpon fishing, it's been hard to find time to devote to the thing that usually holds my attention until the end of March: the March Merkin. The tournament starts on Tuesday, and while it's scheduled to be windy there is no huge drop in temperature planned and the fishing should be decent enough for some teams to get a number of fish on the board.
I had a day booked with Nick Labadie, and to this I added a day with Brandon Cyr. My hope was to get a few days on the water and remind myself that I haven't forgotten how to catch these things before the scorecards get pulled out next week. The first shot was close, and I erred with an imperfect cast that didn't afford me a chance to correct it. The second shot I also screwed up, though on the third I was able to turn things around, literally. From a pair of fish going away I was able to cause some interest, and soon we were into my least-favorite part of permit fishing: fighting them. Soon came the second-best part, grabbing them, and I'll leave it up to you to figure out what the best part was. We kept on after catching this fish, and our next shot was a strange one. A fish was hanging quietly on the edge of a white patch, not moving much. I threw the fly nearby, though as soon as it landed the fish spooked hard away from us. I didn't know what to do, so I chose to do nothing, and after the fish swam 30 feet away it settled down. Still, I didn't do anything, for fear of screwing things up further, and when the fish went back to where it had started its recent journey it looked clear that things might work out after all. I stripped the fly into position near where the fish was headed and waited still more, and when the fish stopped to look at what we had to offer it I waited again. It was probably a full 20 seconds from when the fly landed to when the fish finally bit it, making this one of the longest lead-ups I've experienced in permit fishing. This fish was a bit bigger than the first, and it fought with a little more cleverness, but the result was the same when the second second-favorite moment occurred. Here's what the two fish looked like: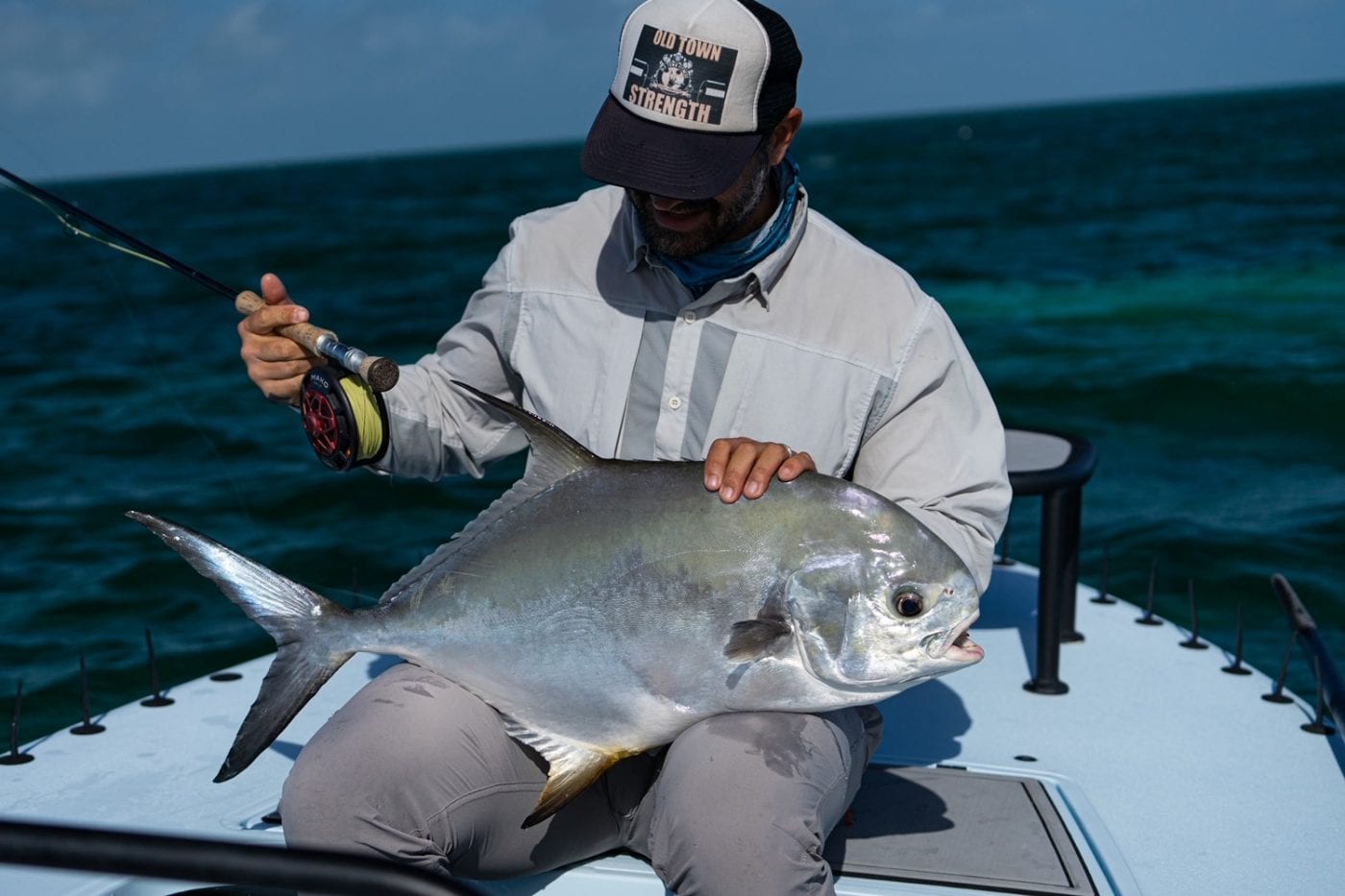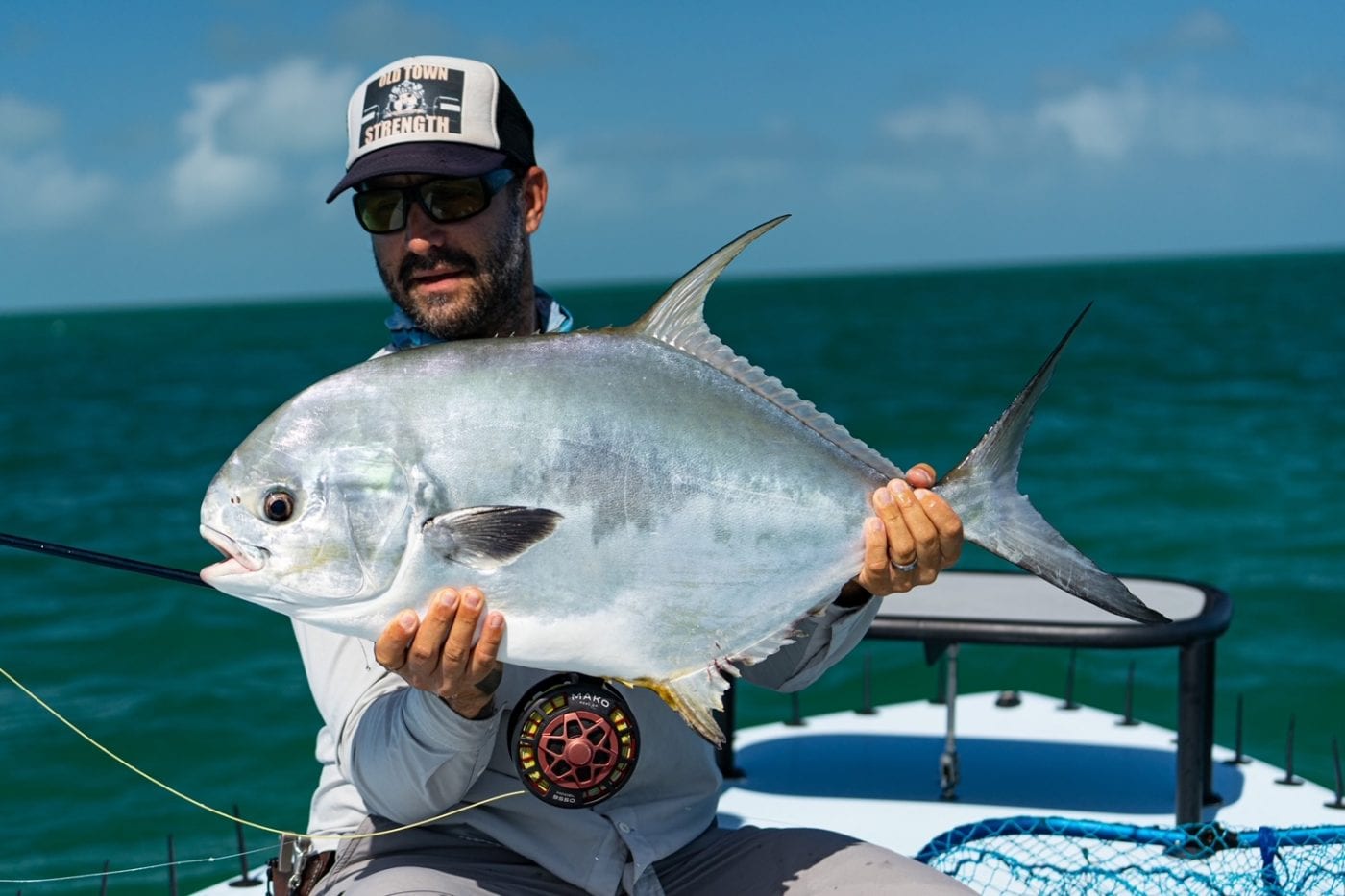 After that we had little to prove, but we kept on in hopes of getting another. The third first-favorite moment of the day came when a single fish ate the fly and I was tight again, enjoying afterwards the third least-favorite and this one I landed from foot for some fun fumbling before the third second-favorite moment was complete. Here's what it looked like: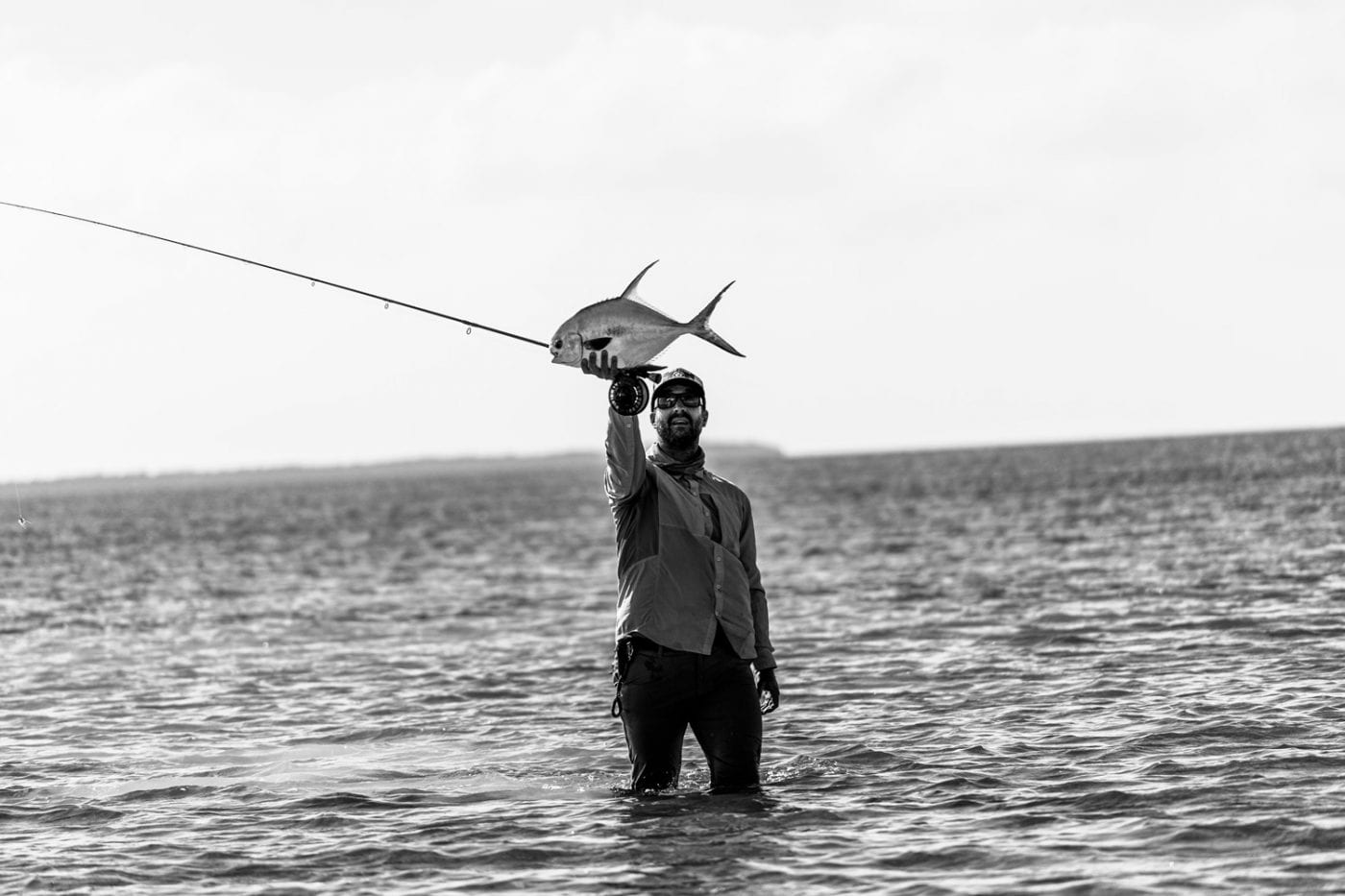 Following our third I lost a fourth fish, deserving it completely after missing the bite and not coming tight until late, and when we had to go we did. As always, I'd like to thank Brandon for a great day on the water, and for the much needed confidence boost.
After the day with Brandon Nick Labadie and I set out, again to try to find some permit to play with. With the good weather there were boats everywhere, which comes in to play in this day's story later, but in the morning Nick found us some tailing fish that I was able to get into position for. The first shot was at a large school and didn't work out–the fish swam by the fly as if they didn't see it, and I made a promise to myself to get more aggressive if I were to get another chance. The second shot was at a pair, and after they ignored a similar cast to the one that had been ignored by the school I threw close in hopes of getting some attention, even if it was negative. This worked as planned, causing the fish to spin around in a tight circle and take the fly on the curve, which was a good outcome. I did, however, feel as though the connection was not secure. I fought the fish from foot, trying to get cuter than I should have, and at the end of the fight my fear of the attachment was realized and the fly popped out. As always in fly fishing, sadness had a chance to prevail.
The rest of the day was marked by some hard work from Nick and myself, and not many fish to throw at. We were cut off by one of the boats that have shown up in recent weeks down here, and Nick had a polite conversation with this person who assured us they "were trying". I stayed quiet, though I would like to point at that we were too, and if you don't know how to fish in an area without making a mistake, work until you're comfortable doing it. This might come at your own expense, but it won't come at that of the people that have been trying hard for a long time.
This wasn't the end, however, and the last stop of our day was a nice one. Nick found a small group of fish that gave us a chance for redemption, and despite the number of things getting in our way earlier we were able to get a small fish on the board before we went home: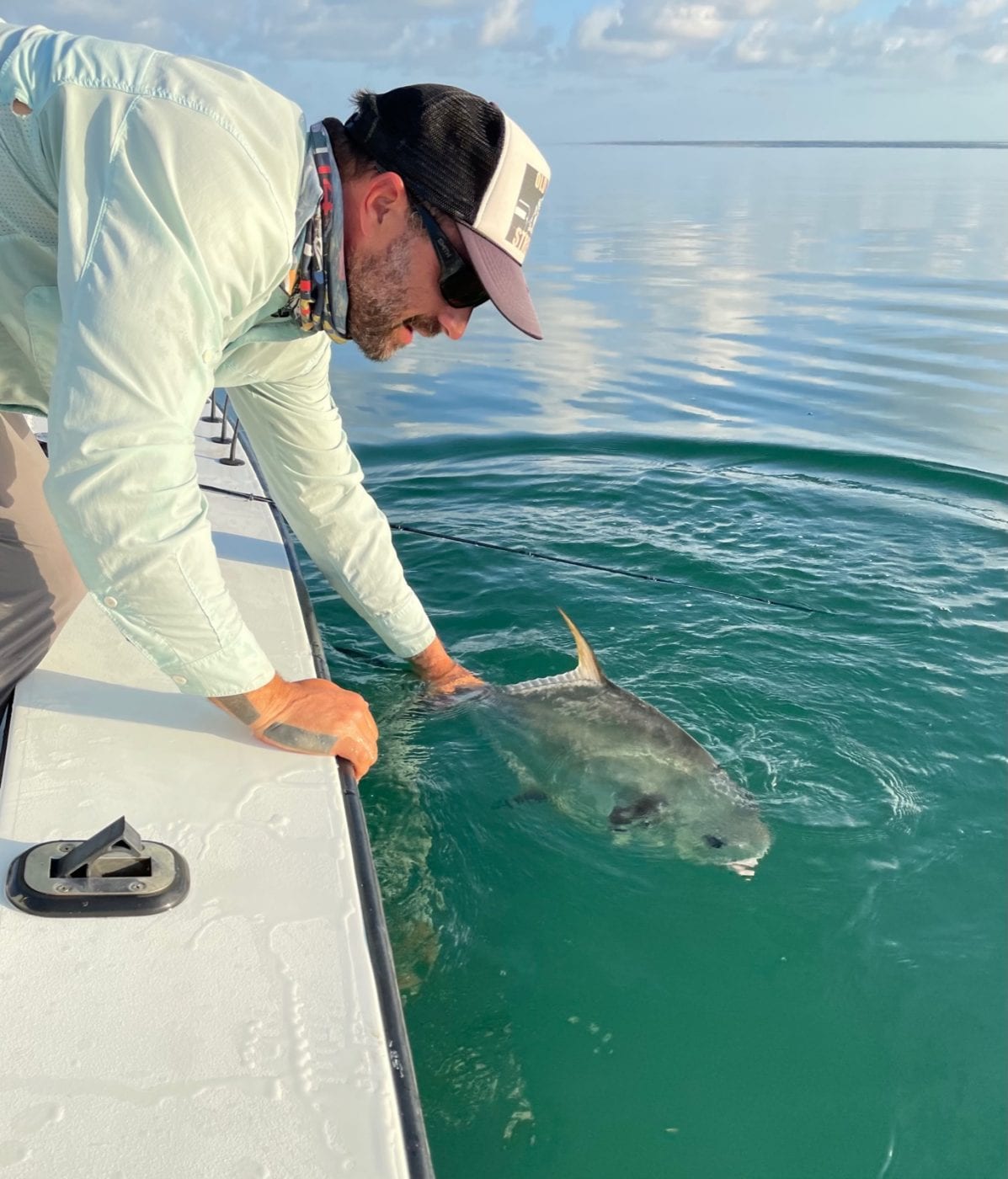 Next week is the March Merkin, and a results + our fishing report will follow as usual.
nathaniel