For the last month, I've been fishing lots. Our trip to Mexico with the normal crew was a smashing success, with fun and permit in great supply for everyone.
Here at home, fishing has been good if never superlative. The days I've been able to get out have been rewarding in steady supply, and a visit from my good friend David Mangum led to some solid tail grabbing.
Highlights from Mexico include (but are not limited to) a large jack crevalle that I threw at while permit fishing: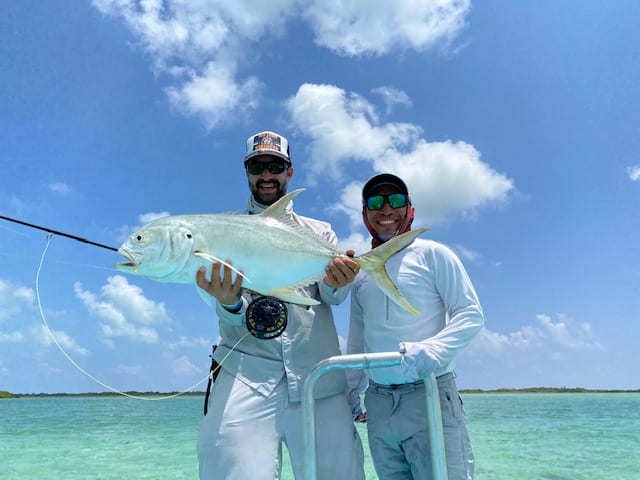 An inverted permit trophy shot starring Wes Smith: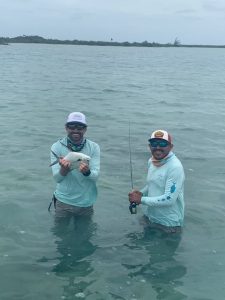 An into-the-wind hero shot that netted Lawson Stiff a trophy: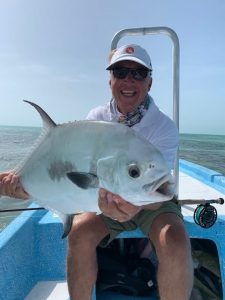 A final in the Cornhole Cup 2020 (trademark pending) that pitted Chad and Doug against eventual champions Alonzo and Christian: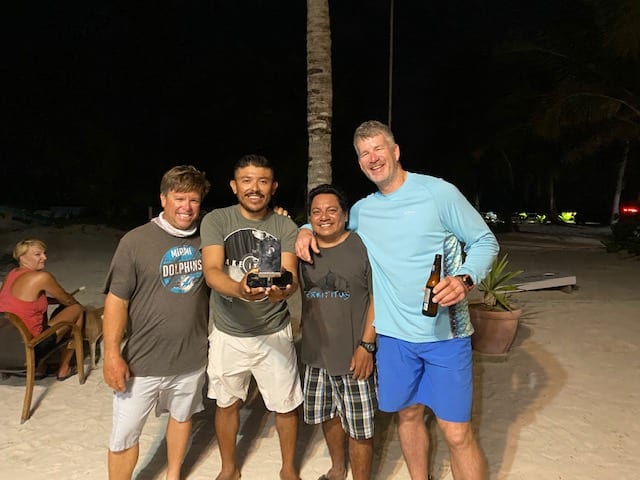 After I got back I had a four-day trip planned with David Mangum, spending two days with John O'Hearn and one each with Ian Slater and Nick Labadie. Fish were caught all of the days save for one, and our total for the time was five: three for david and one for me. Of note was a huge fish that ripped out of my hands before we could get a weight on it, next to David who had hooked and landed his fish on foot in the time it took us to subdue mine from the boat. My sincere hope is that David will become a regular guest on the bow in the fall in the coming years. With John I was throwing four pound, hoping to catch one over Del and Steve's record of 24 pounds, but I was never able to connect with one.
Here are some pictures of the giant: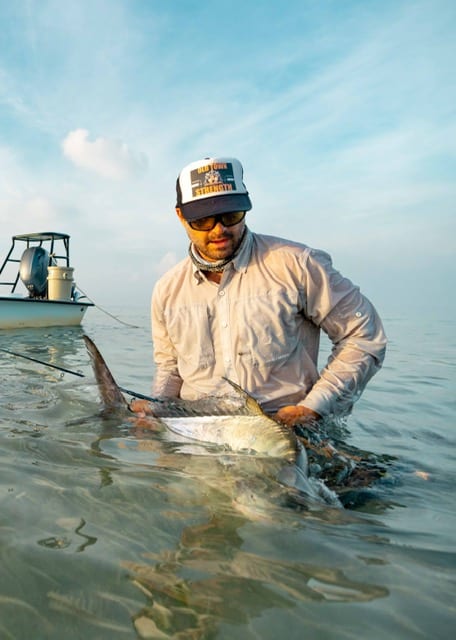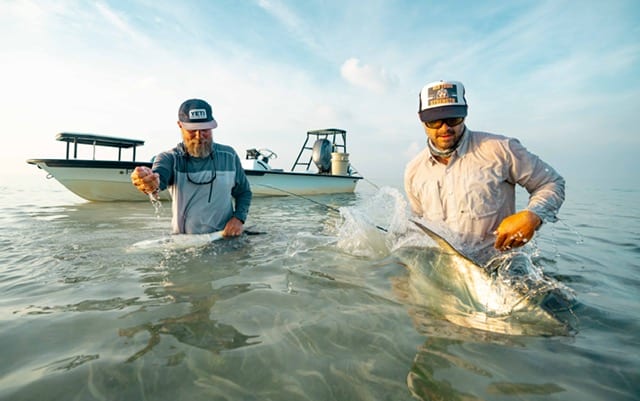 A few days ago I was invited by Justin, a client of Ian's, for a day. We had tough weather but were able to get one for Ian to practice his height on: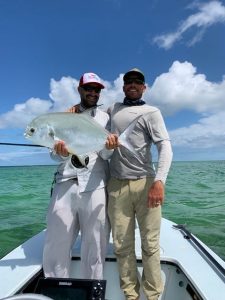 In current news, the IGFA Permit Invitational starts week after next, and I'm feeling excited about this addition to the permit tournament circuit. A normal Results+Our Fishing (more in-depth than this paltry report) will follow, as always.
More to come,
nathaniel