GUEST REPORT, Kathryn Vallilee New Zealand
Hi party people, it's me, Kat. Below are some cool photos from our New Zealand trip. With 12 days worth of awesome trout fishing, we figured it'd be best not to go through every detail.
I have to mention the guides that made it all possible: Paul McDonald, Derek Nees, and Sean Andrews (From Poronui Lodge on the North Island), and John Gendall and Jonathan Greensmith (John Gendall Fly Fishing on the South Island). We had a lot of fun fishing with these guys. A big thank you goes to my mother-in-law and trout-master, Vicky Linville, whose generosity and passion brought us all across the Pacific Ocean to this amazing place.
A great memory of this trip came on our final day of fishing on the North Island when Ben Hall (helicopter pilot, former fishing guide, and longtime family friend)  joined us as a guide. That morning, Nathaniel found a fly in Ben's box that had been tied by Bonner, Ben's 6 year old son. We had recently had dinner with Ben's family, and let me tell you if you met Bonner or his sister, you'd like them right away. They are very cool little humans. Anyway, Nathaniel insisted that this was the fly he was going to catch his fish with that day. Later in the morning, Ben pointed out a nice rainbow, and Nathaniel made a single cast that drifted the "Bonfire" right over the fish. It ate the fly without hesitation.
 It was a beautiful, slow take. 
We all scrambled to make sure this fish made it into Ben's now broken net, and needless to say, we were ecstatic when Nathaniel and Ben landed the trout.
Without any further ado, here are some of the photos of our trip: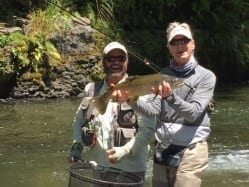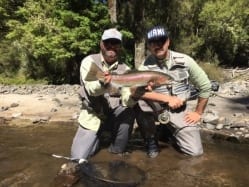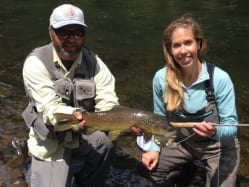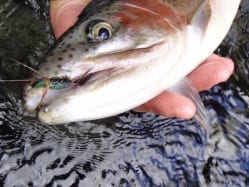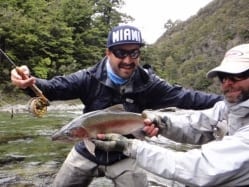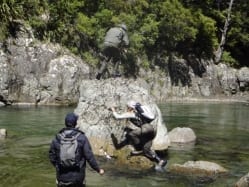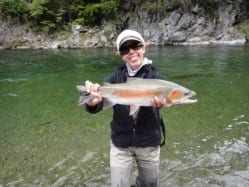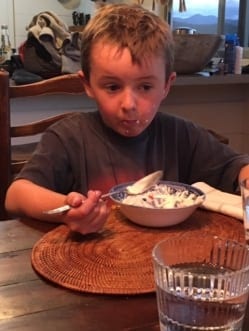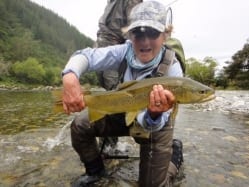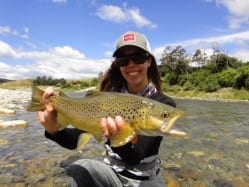 Ok bye.
Kat